Weight Watchers Chocolate Pudding is a delicious indulgent snack made with cocoa powder and banana. This pudding recipe is a great Weight Watchers dessert or snack.
I love eating chocolate pudding. It always satisfies my sweet tooth. This recipe makes a lot and you can enjoy one whole cup of pudding for only 1 Weight Watchers point!
*Please note that this recipe is for the old Smart Points system. It has not been adjusted for the new WW color system.
This recipe is made with unsweetened cocoa powder, which has been my favorite discovery since joining Weight Watchers. If you like this recipe, check out my other Weight Watchers recipes.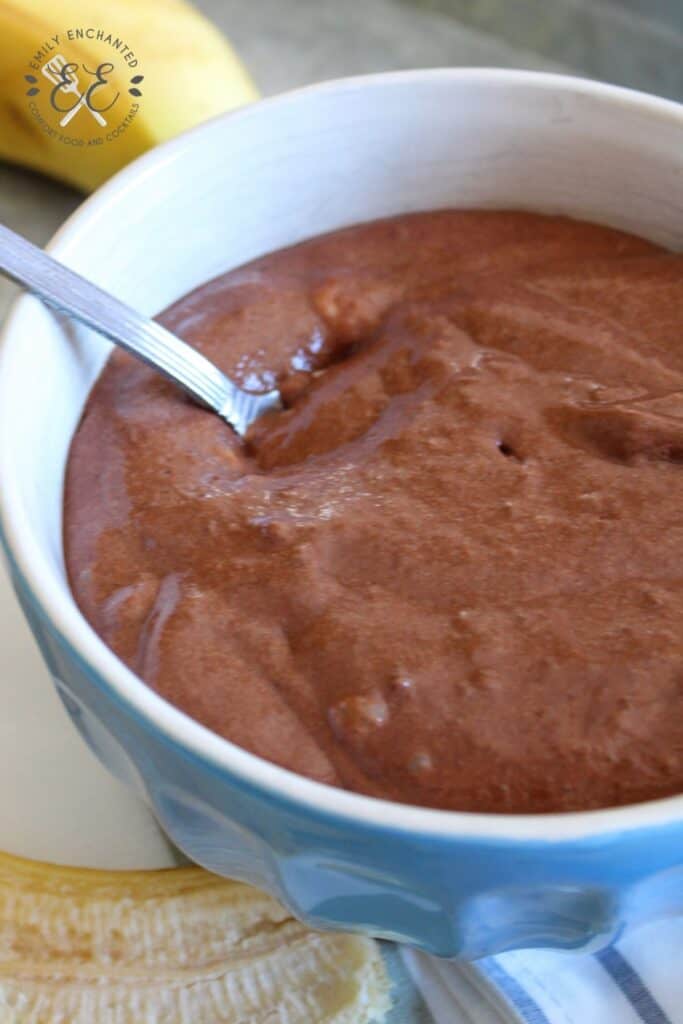 Weight Watchers Chocolate Pudding Ingredients
To make this healthy pudding recipe, you will need the following ingredients (scroll down to the recipe below for precise amounts):
Bananas
Unsweetened cocoa powder
Raw agave nectar
Skim milk (optional)
Salt
How to Make Weight Watchers Chocolate Pudding
Weight Watchers Chocolate Pudding is easy to make, but there is some prep involved.
First, cut the bananas into pieces and chill for about an hour.
Using a blender, chop the bananas.
Add cocoa powder, milk and agave and blend well until smooth.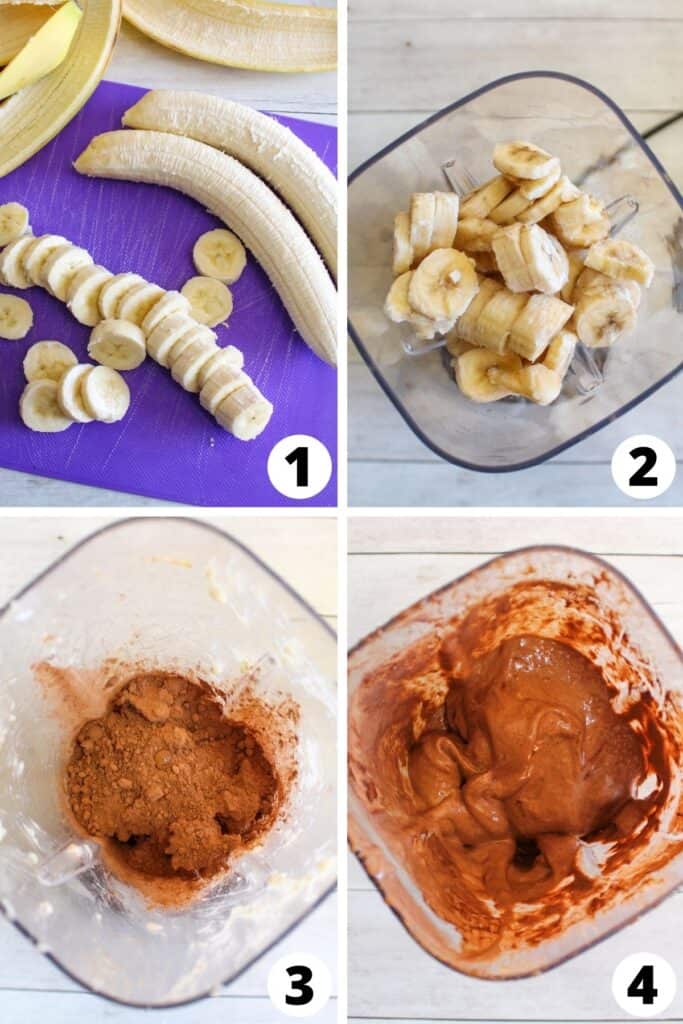 FAQs
What Can I Substitute for Agave Nectar?
If you do not have agave nectar on hand, it might be possible to substitute honey or maple syrup. I have not tried the recipe with these substitutions, so I do not know how it would turn out. But these things would still keep the recipe at 1 point per cup.
Can I Freeze Chocolate Pudding?
You can freeze this Weight Watchers chocolate pudding recipe and make it an "ice cream." Do not thaw after freezing, as it will not have the same consistency. But this chocolate pudding recipe is definitely a great substitute for ice cream!
Why Does Fruit Sometimes Count as Points?
While this recipe used fruit which is a zero point food, you are blending the fruit so it may be possible that the fruit counts as points. I reached out to Weight Watchers for an answer. Weight Watchers says that blended fruit, like in a smoothie, counts as points because you drink it. Drinking liquids has a different digestive process than eating solid foods. Drinking also makes you feel less full then when eating solids.
Does Blended Fruit in Pudding Count as Points on Weight Watchers?
Is pudding more like a smoothie or more like solid food? I asked Weight Watchers on my app this question and they said "Unless you are drinking it, it would remain zero." This means that since you eat pudding, the fruit does not count as points. This make me very happy, as fruit is actually a lot of points when you drink them in a smoothie. The key is everything in moderation. Don't eat a ton of pudding just because it is low in points.