This recipe for Twisted Bacon became popular after it went viral on the TikTok. This is a really fun way to eat bacon!
This isn't so much a recipe as it is a "how to" post. You only need one ingredient – bacon! Twist and up and bake it to a crisp in the oven. So easy!
Serve with breakfast, eat as a snack, or dip in maple syrup. YUM.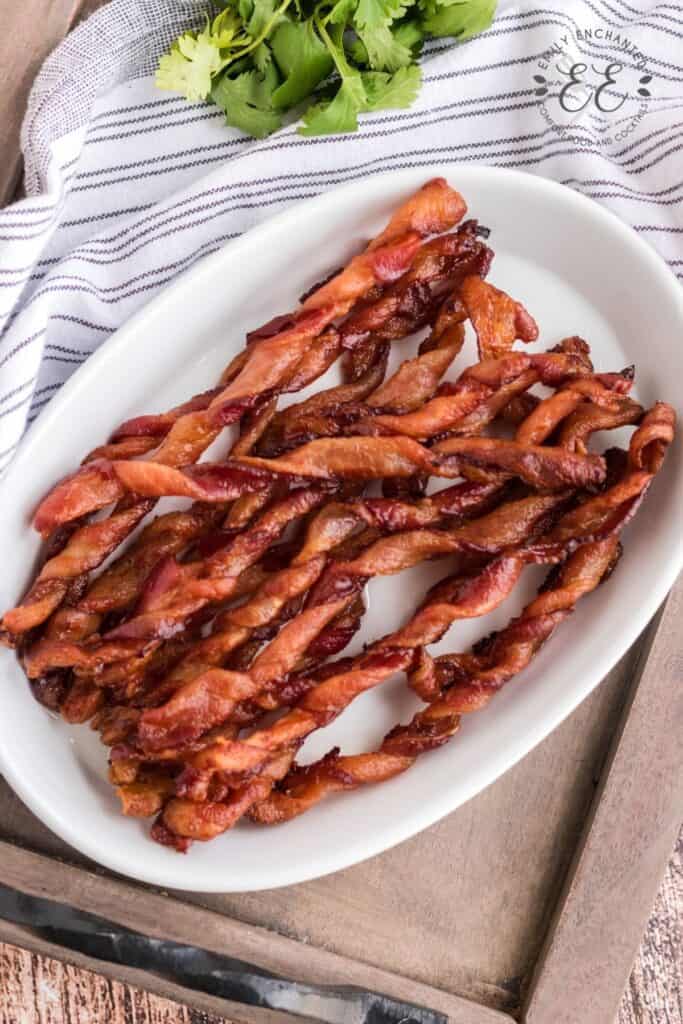 TikTok Bacon Ingredients
This easy recipe only has once ingredient. If you want to get fancy, you can sprinkle with pepper or another seasoning.
Bacon: I used a 12 ounce package, but you can use a 16 ounce package or any other size
What is the Best Bacon to Use?
This recipe works best if you do not use thick-cut bacon. You want the bacon to get crispy and there is too much fat on thick cut.
I like to use original bacon or hardwood smoked bacon. You can use center cut bacon, but you may need to cook for less time.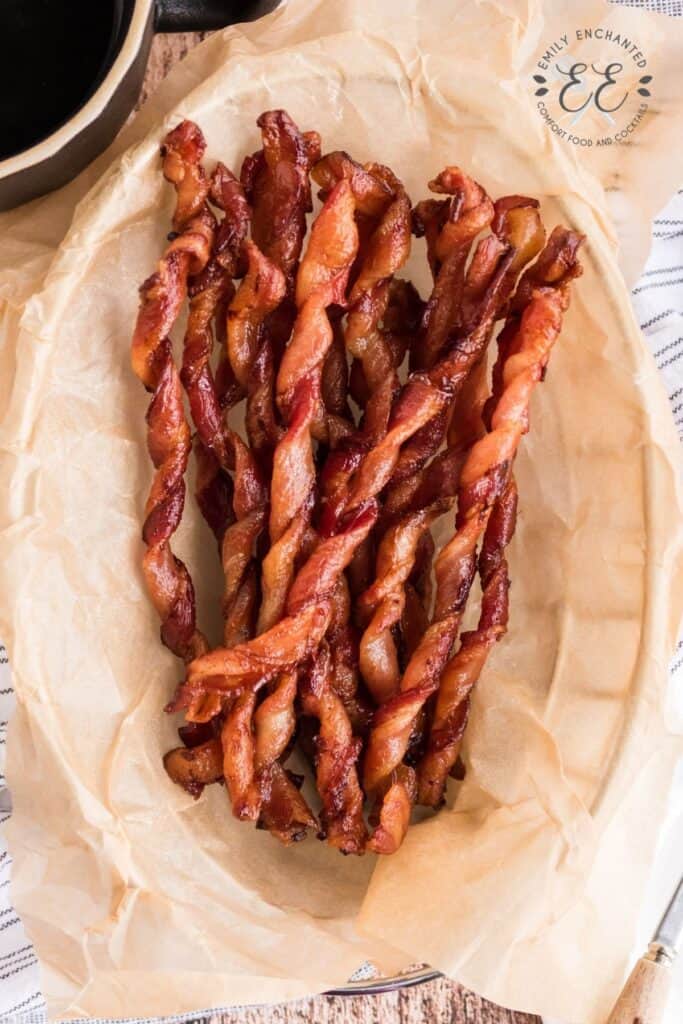 How to Make Bacon Twists
Preheat the oven to 350 degrees. Line a baking sheet with aluminum foil. Remove the bacon from the package.
Twist bacon on a cutting board. If the baking sheet is small, cut off the ends of the bacon on each side, about an inch.
Place the bacon twists on the baking sheet in a row.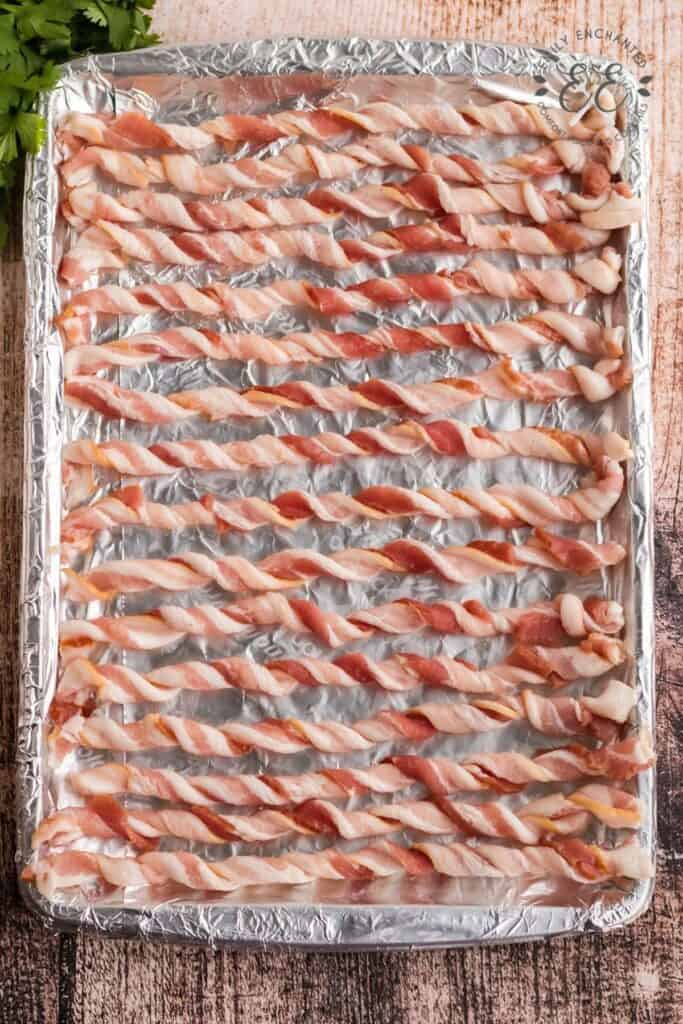 Place the baking sheet in the oven and bake for 20 minutes. Remove sheet from oven, flip bacon twists and return to oven for another 15-20 minutes or until desired crispness.
Remove the baking sheet from the oven and place the bacon on a cooling rack lined with paper towel.