The Pork & Brew is New Mexico's Original Food Festival and is one of the state's longest running food festivals. I was invited to attend and share my experience. This was my first year attending and I was really excited. What I love most about this event is that it is 100% local!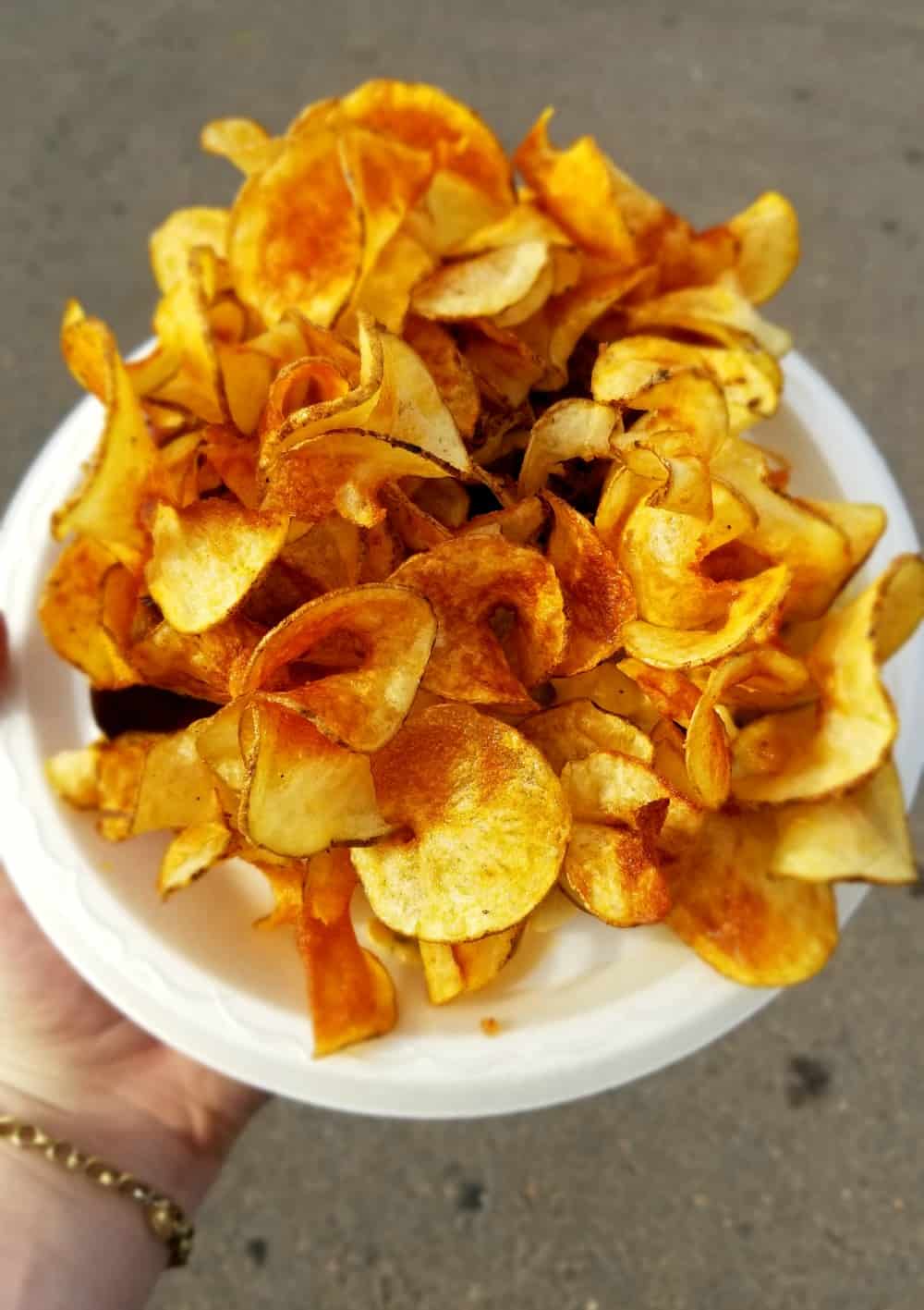 Rio Rancho Pork & Brew
The Rio Rancho Pork & Brew features 10 local BBQ establishments and 3 local breweries. Inside the Star Center are around 40 local businesses, art and craft vendors, and the music entertainment. They do have speakers set up outside so you can still enjoy the local bands. They have BBQ demonstrations, petting zoo for the kids, a Wild West show, and wood carving.
Some of the BBQ vendors offered meat samples at a lower price, which is great for those that really want to get a taste of everything. One major change to this year's event is the elimination of "BBQ Bucks". Vendors will now be accepting cash and credit cards for payment.
BBQ vendors included:
Porky's BBQ
Stack House BBQ
White Mountain Food Co
Peppers BBQ
Virdinski's BBQ Rub Shack
Street Food Blvd
Nomad's BBQ
ABQ Slow Smoked BBQ
Chef Charles
Bottoms Up BBQ
Stack House BBQ was the most popular tent, and they ran out of food by the end of the day. I went next door to Peppers BBQ and got ribs, brisket, and mac n cheese. Now being raised in Wisconsin, I am a mac n cheese connoisseur. This was a pretty classic mac n cheese, except that they had Italian herbs in it! It totally transformed my knowledge of mac n cheese. It was amazing! The ribs were "fall off the bone" delicious and the brisket tasted incredible paired with sweet BBQ sauce.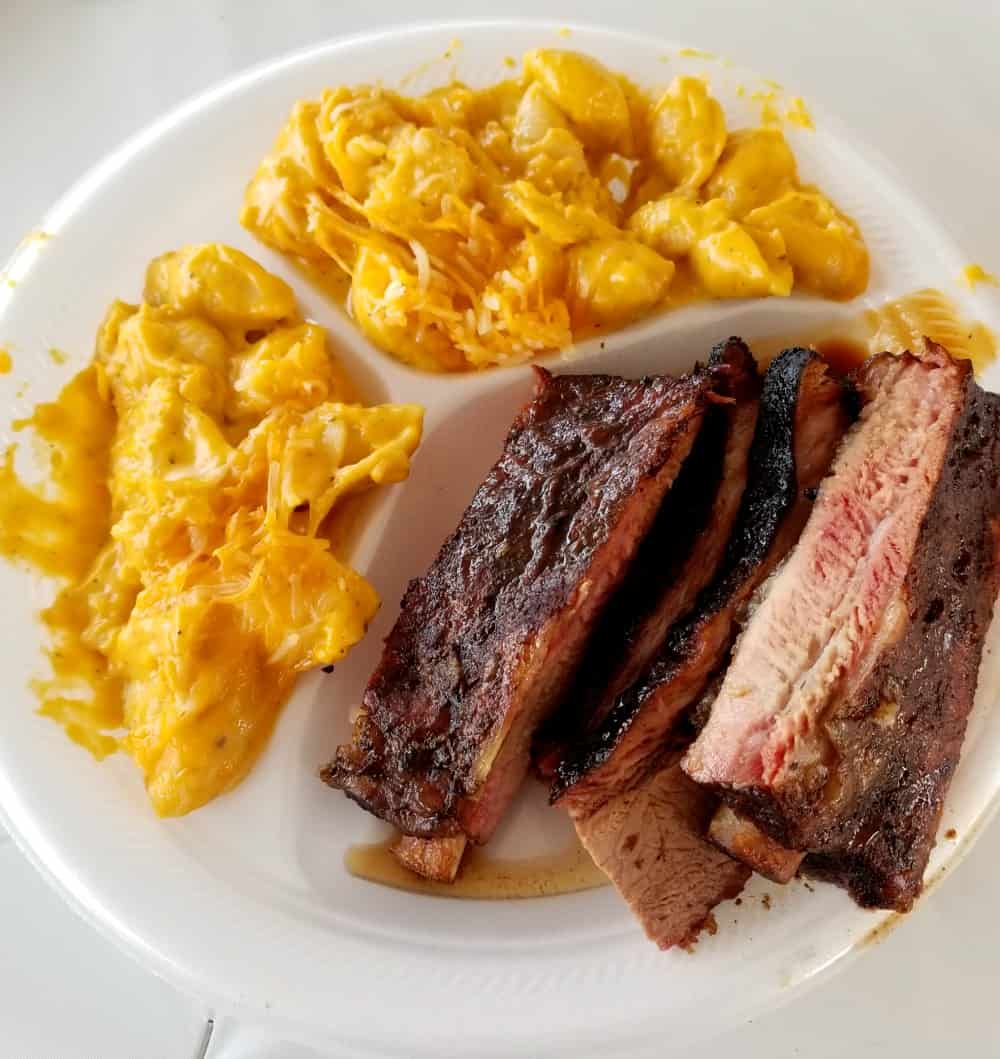 There so many other delicious food items to try, such as candied bacon (YUM!), grilled corn on the cob, coleslaw, and more.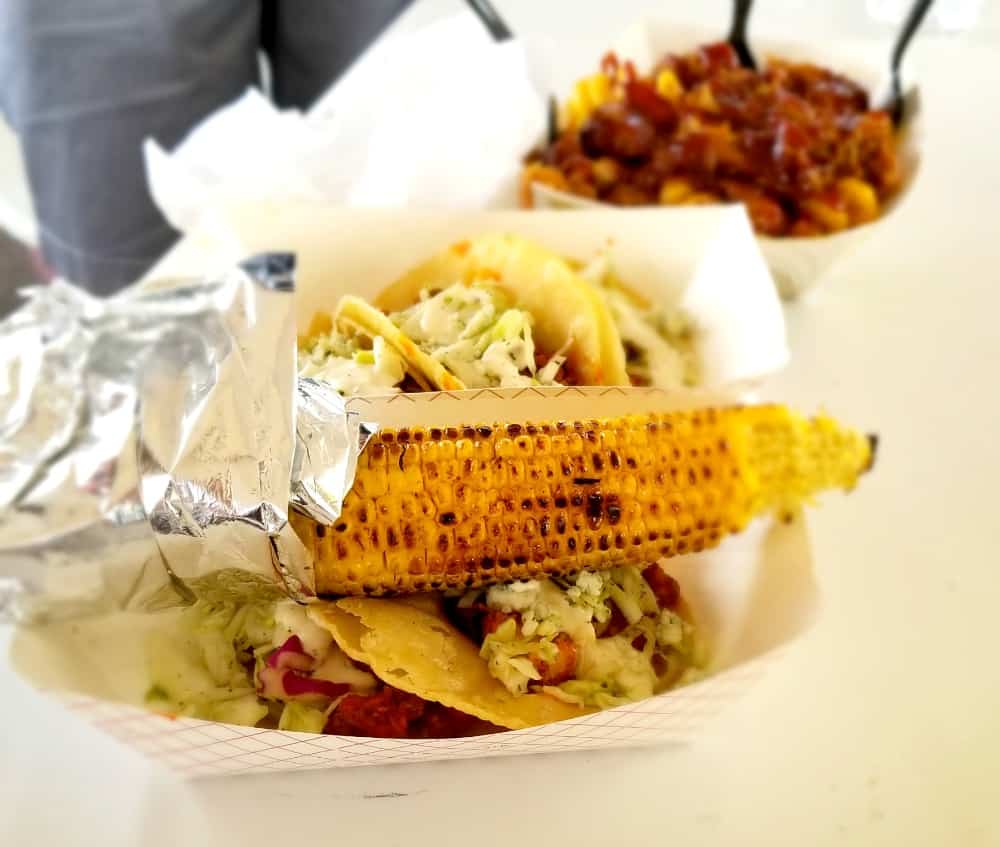 Beer vendors included:
Red Door Brewing Company
Tractor Brewing Company
Cazuela's Mexican Grill & Brewery
Red Door is one of my favorites, but I wanted to try something that I normally wouldn't go for. I have been to Cazuela's (great food!) but have never tried their beer. I took the suggestion of the eccentric and friendly gentleman pouring the beer and he didn't disappoint. My beer was the perfect beer to wash down my BBQ.
I went later in the day and it was nice because the crowds had died down. There was not a line to get in and the lines for food were very short. The weather was in our favor and cooled down to the 80s after a week of being in the 100s! There is so much to eat and see and do, I would plan at least 2.5 hours, or longer if you have children.
Location
Santa Ana Star Center
3001 Civic Center Cir NE
Rio Rancho, NM 87144
Parking is plentiful and free. There is a drop off location at the entrance for strollers, handicap, Uber passengers, and anyone else who needs it.
2018 Event Times
Friday, June 29th, 3PM – 9PM
Saturday, June 30th, 11AM – 7PM
Sunday, July 1st, 12PM – 6PM
Ticket Information
General Admission: $6
Active Military w/ID, Adults 65+ and Kids 3-12: $4
Kids Under 3: Free
If you love local festivals, check out the ABQ Blues & Brews Festival.