Chocolate Cake Pops on a Stick Made with Mountain Dew are a chocolaty dessert that you must try.
Did you know you can make cake with Mountain Dew? I heard about making cake with soda but I've never actually tried it. I mean, why would one want to do that? The answer is simple. Adding soda to cake batter is a quick way to make cake as it replaces ALL the wet ingredients! Wow!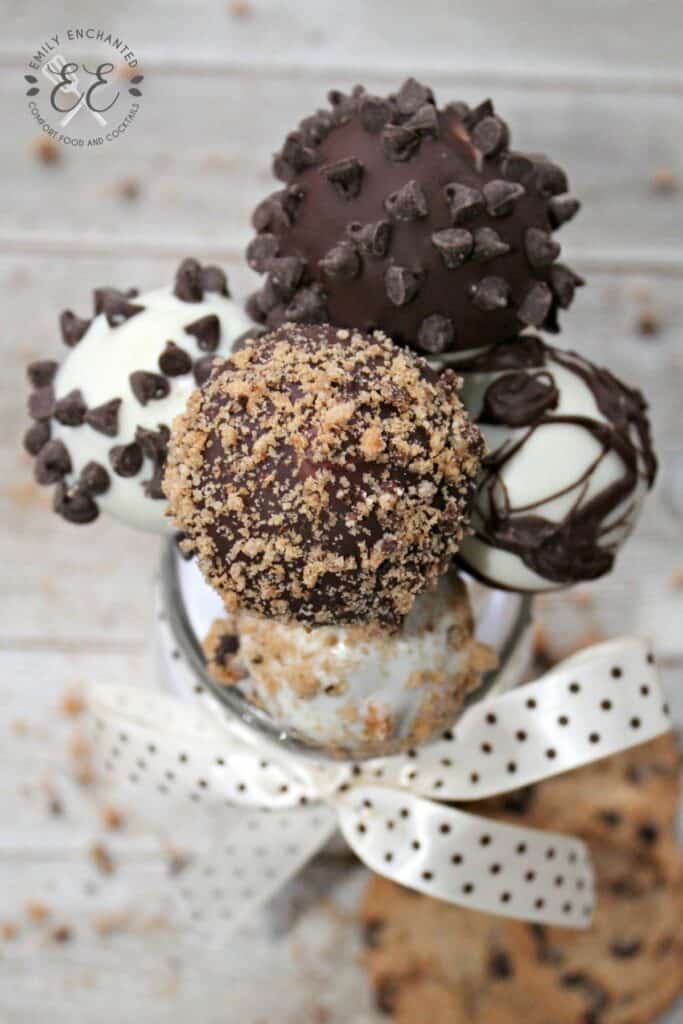 This post contains affiliate links.
Cake Pops Ingredients
To make these chocolate cake pops, you will need the following ingredients (go to the recipe below for exact quantities and instructions):
Chocolate Chip Cookies, crumbled (don't buy soft cookies)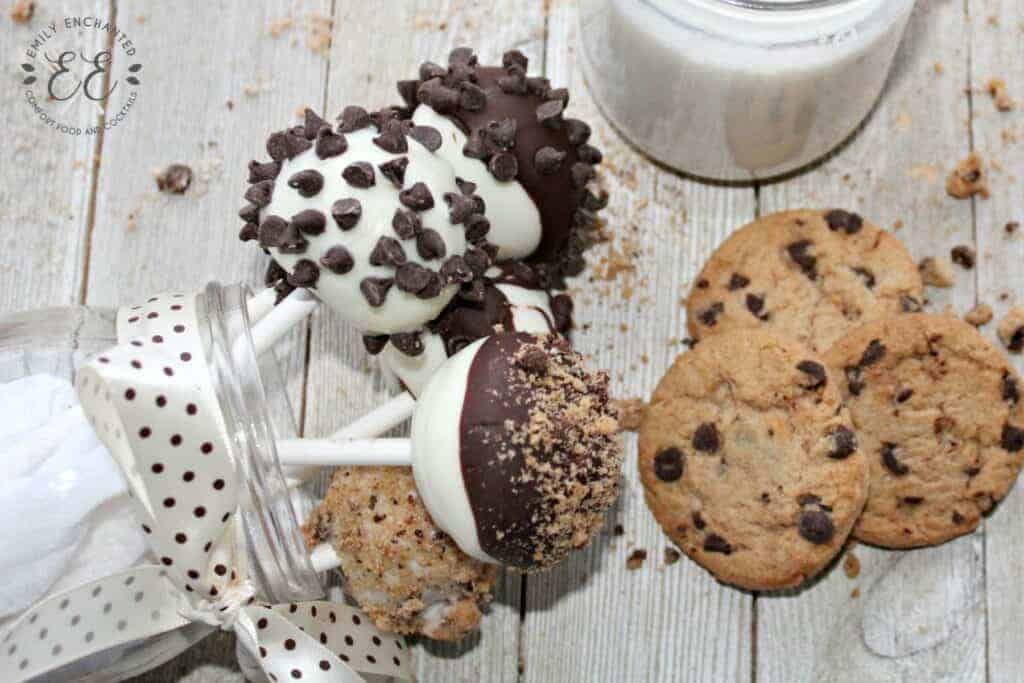 How to Make Cake Pops
Pour the cake mix and Mountain Dew into a microwave safe mixing bowl. Mix ingredients until blended and smooth. Microwave for 10 minutes.
Poke a toothpick into the center of the cake to make sure it is done. It should come out clean.
Next, place a small amount of frosting (about one large spoonful) into the bowl. [The less frosting you use, the more cake-like consistency your pops will have.]
Add just a handful of chocolate chips in the bowl.
Using a fork, begin breaking up your cake and blending all ingredients together.
Using your hands, roll a small amount of batter into a firm ball. Place the formed ball on tray lined with parchment paper. Continue this process until all the batter is gone.
Place a stick in the top of each ball. Lay plastic wrap or foil over your cake pops, and refrigerate for 2-3 hours, until firm.
Once refrigerated, place your candy wafers into separate microwave safe bowls and follow instructions on bags for melting (usually 15 second intervals, until fully melted).
Dip each individual cake pop into the melted chocolate and roll in cookie crumbs or mini chocolate chips. Place on a plate and put in the fridge to cool until chocolate is hardened.
If your chose to drizzle chocolate over your pops, you can do so now. Just place back in the fridge to harden second layer.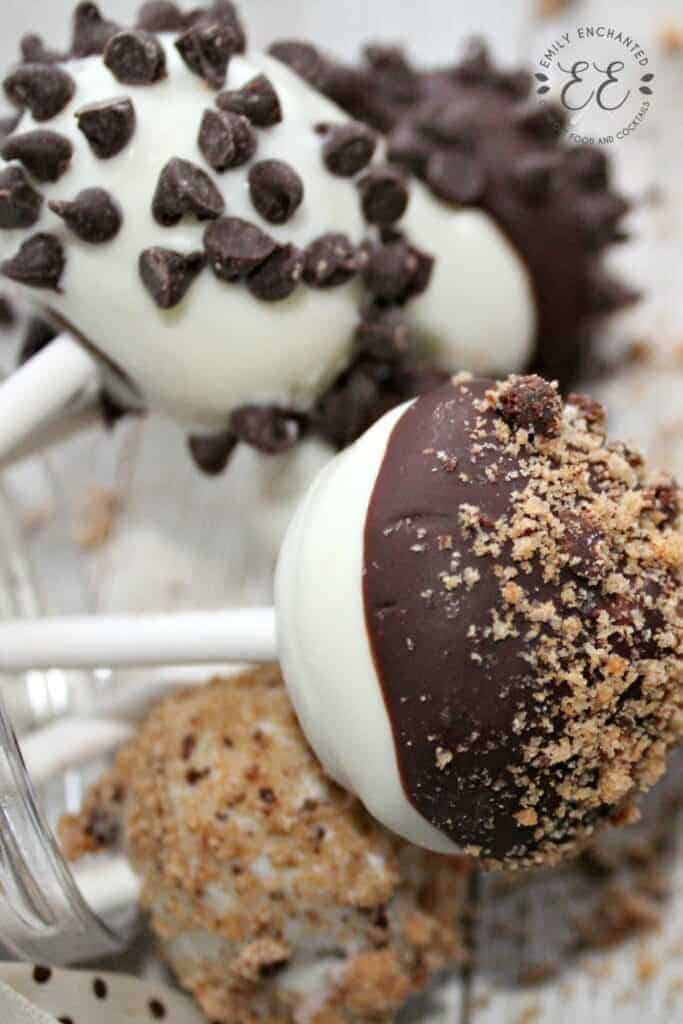 FAQs
Do these taste like Mountain Dew?
Don't worry, these Mountain Dew Cake Pops don't actually taste like Mountain Dew. They are sooo chocolate-y. You can get so creative with decorating these cake pops on a stick. Dip them all in white, harden, and then dip them only halfway in chocolate for a two tone effect.