This post contains affiliate links. As an Amazon Associate I earn from qualifying purchases. View our Privacy Policy.
Do you love a delicious smoothie? I've made a list of 15 Delicious Summer Smoothie Recipes that will rock your world and your summer.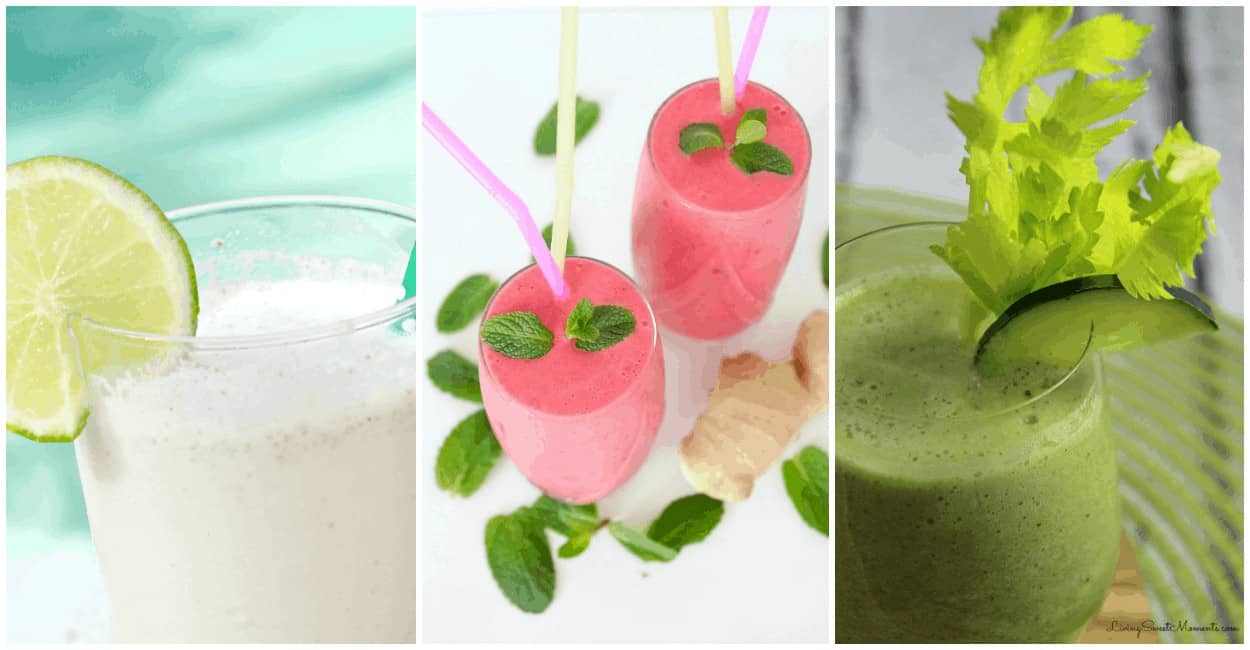 "Don't drink your calories!" – every weight loss program ever. Well, it's summer and I'm hot and I'll drink all my calories cold on ice, thank you very much!
It's true though, I love a refreshing drink in summer and it's easy for me to pack on the calories. And it has been in the high 90s here in Albuquerque, with no end to the scorching heat in sight. So the perfect alternative for me is a smoothie! I can get that cold refreshing taste I want, and the nutrients I need, in smoothie form.
I can drink them as a meal replacement or a snack. And smoothies are so easy to make. All it takes is some ingredients and a good blender.
This post contains affiliate links.
What is the Best Blender to Make Smoothies?
Personally, I love my middle of the road Black & Decker blender. It is not expensive and does a great job at blending ice or frozen fruit. If you do A LOT of blending, like on a daily basis, I highly recommend the Ninja Professional Blender.
[mv_create key="143″ type="list" title="15 Delicious Smoothie Recipes for Summer" thumbnail="https://www.emilyenchanted.com/wp-content/uploads/2017/06/Facebook.jpg" layout="numbered"]