Saying White Chocolate Macadamia Nut Oatmeal Cookies sure is a mouthful, but you won't be complaining when you have a mouth full of these delicious cookies!
I posted these Oatmeal Raisin Chocolate Chip Cookies, and they were such a big hit that I wanted to post this other amazing cookie recipe. Don't you just want to reach through your screen and grab these?
Oats, white chocolate and macadamia nuts are combined to make a delicious cookie that will leave you wanting more.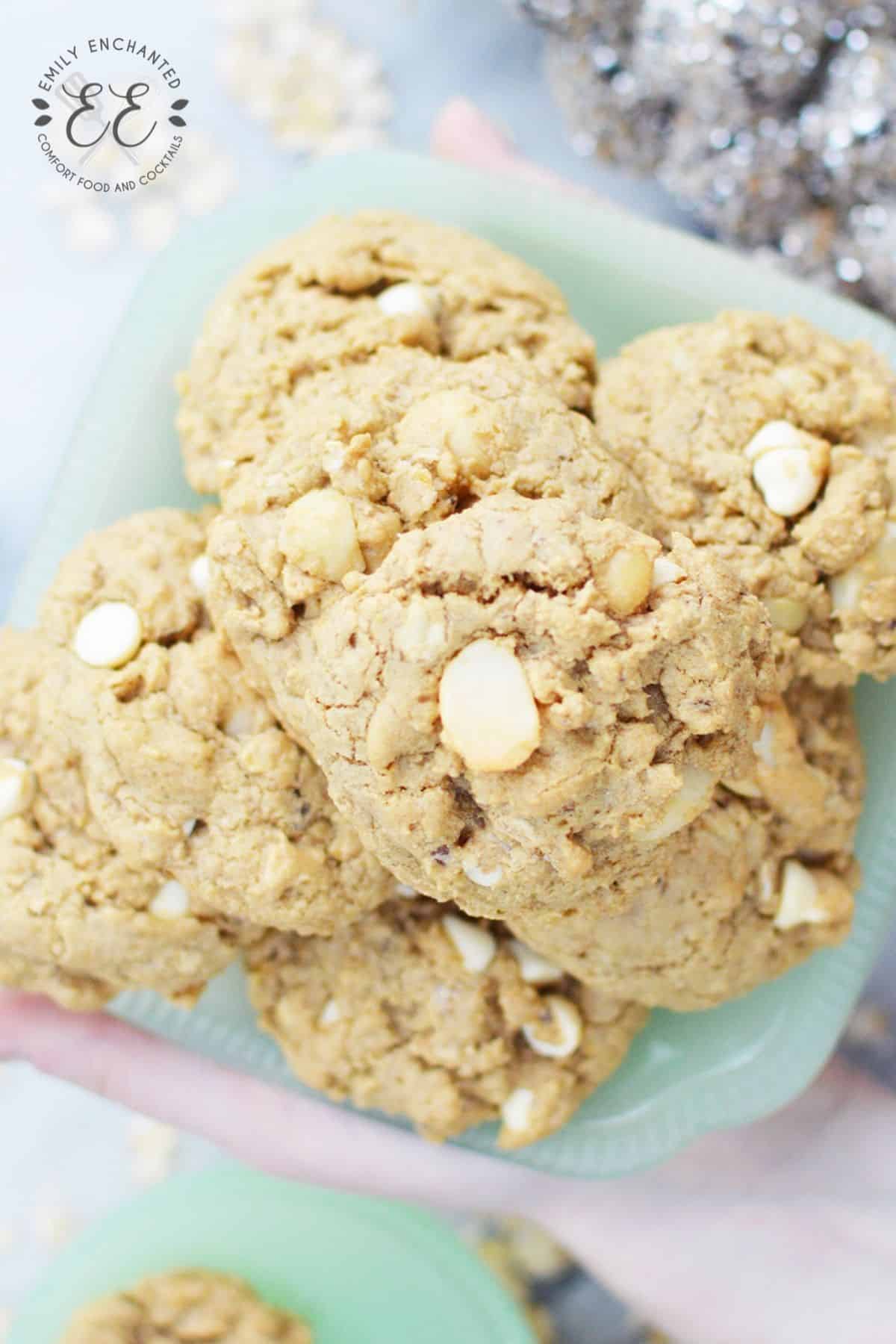 This post contains affiliate links.
White Chocolate Macadamia Nut Oatmeal Cookies Ingredients
To make this awesome cookie recipe, you will need the following ingredients (print the recipe below for detailed amounts):
flour
oats
butter, softened to melted
brown sugar
salt
baking soda
macadamia nuts
white chocolate chips
eggs
How to Make these Cookies
Preheat the oven to 350 degrees and line cookie sheets with parchment paper. [Note: do NOT use wax paper. It is not the same as parchment paper. Wax paper is not heat-resistant and can melt and ruin your cookies and your oven!]
Using a stand or hand mixer, cream together the butter and brown sugar for a few minutes until it's light and fluffy.
Crack in the eggs and add salt.
Once blended, mix in the flour, baking soda and oats.
Use a large wooden spoon to hand mix the nuts and white chocolate chips into the batter. Then make uniform scoops or balls, leaving room for the cookies to spread a bit.
Bake for 9 to 11 minutes or until the tops no longer look wet and the edges start to turn golden. I like to let these cool on the tray for a few minutes before transferring off. They need a good five minutes to harden enough to pick them up without them falling apart.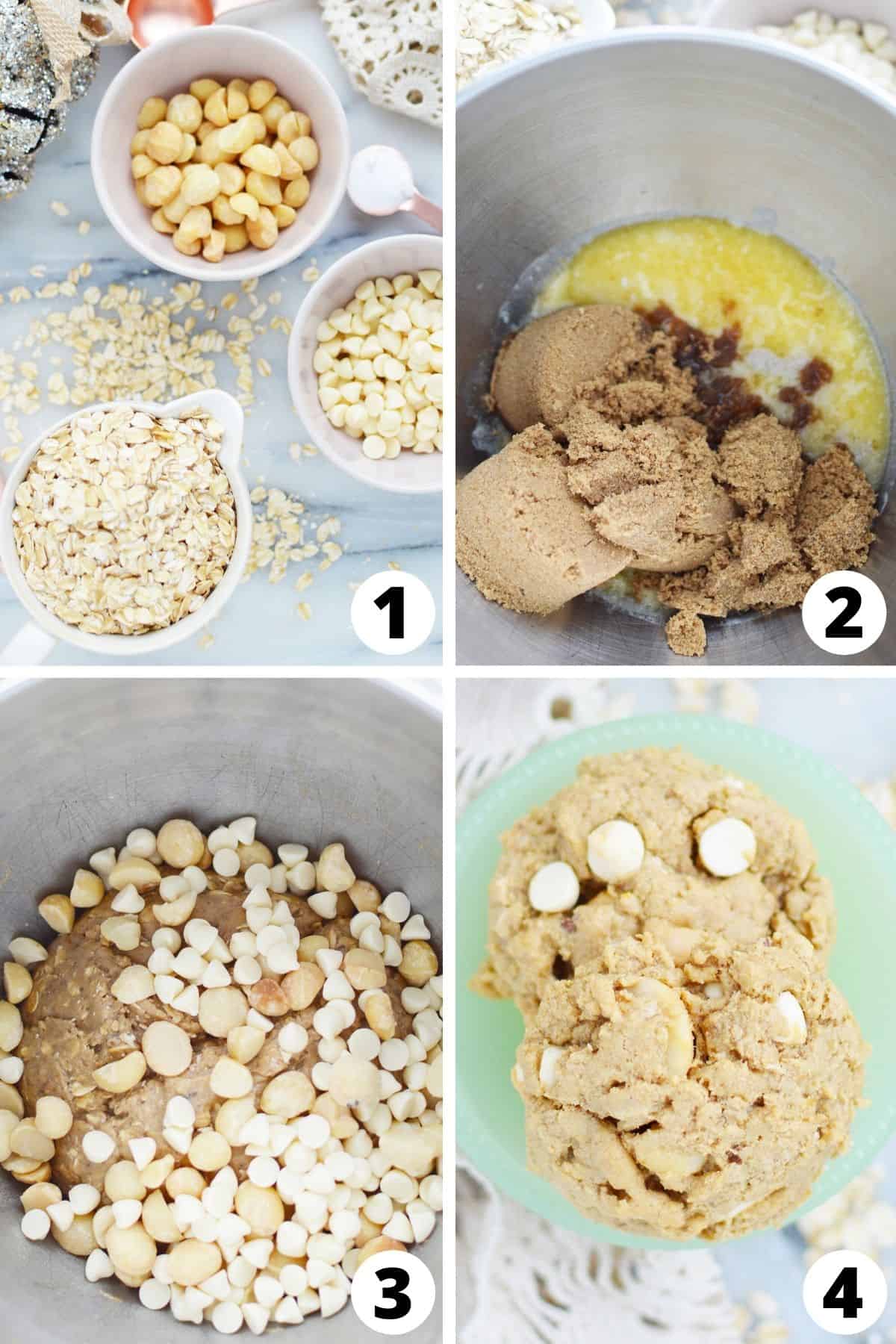 FAQs
Can I Freeze Cookies?
Yes! Just make sure you are using an air-tight container.