This super easy, delicious, looks-harder-than-it-actually-is Strawberry Jello Pie is perfect to pack a punch on Valentines Day. Made with cream cheese, this dessert more resembles a no bake strawberry cheesecake.
Strawberry Jello Pie Ingredients
To make cheesecake with Jello, you will need the following ingredients (scroll to the recipe below for amounts and directions):
Prepared graham cracker crust: I used a pre-prepared graham cracker crust, but you are free to make a from scratch graham cracker recipe
Strawberry gelatin: Feel free to change up the flavoring here. You can use raspberry gelatin for a similar color. You can also experiment with other colors for various holidays.
Cream cheese
Sour cream
Confectioner's sugar
Whipped topping
Lemon juice
Vanilla extract
Strawberries
How to Make Strawberry Jello Pie
Boil 1 cup of water. Pour the boiling water over the strawberry gelatin in a bowl and stir to dissolve the gelatin. Cool the gelatin in the refrigerator for about 20 minutes, until it's thick but not set.
In the meantime, beat the softened cream cheese until smooth. Add and mix the sour cream, confectioner's sugar, lemon juice, and vanilla extract and beat until smooth. Stir in the whipped topping.
Fold the cooled strawberry gelatin into the cream cheese mixture. Spoon the cream cheese mixture into the graham cracker crust.
Refrigerate until set and no longer jiggly, about 30 to 60 minutes.
Garnish with whipped cream or whipped topping and fresh strawberries, optional.
Storage Instructions
Do not let cheesecake sit out at room temperature for more than one hour. Your pie can be refrigerated for up to 3 days. Make sure to store in an airtight container or with plastic wrap.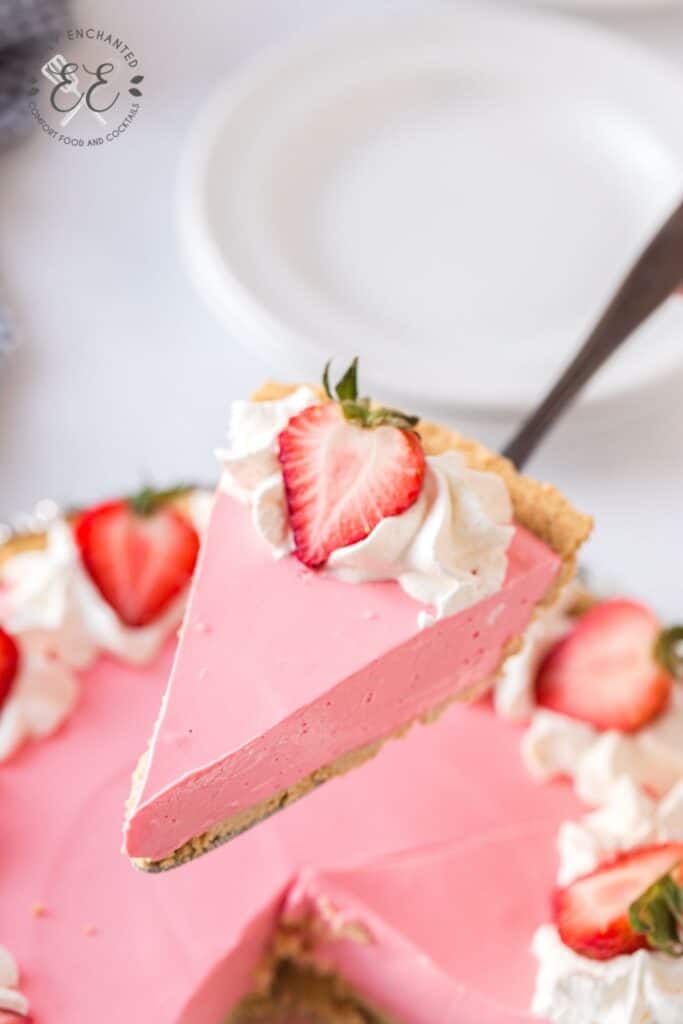 Can I Freeze Jello Pie?
Freeze the whole pie. You can also freeze your pie, minus any strawberries, either whole or in slices. To freeze it whole, line with foil and a flat piece of cardboard. Wrap the cheesecake well with plastic wrap, put the cheesecake on the cardboard and put in a heavy-duty freezer bag to freeze.
Freeze individual slices. To freeze slices, place the slices on a baking sheet and freeze for 30 to 60 minutes. Wrap each piece individually with plastic wrap, put the slices on a foil-lined cardboard tray, then put the tray into a heavy-duty plastic bag to re-freeze. Use within 1 or 2 months for best taste. To defrost, unwrap and thaw in the refrigerator. Do not refreeze.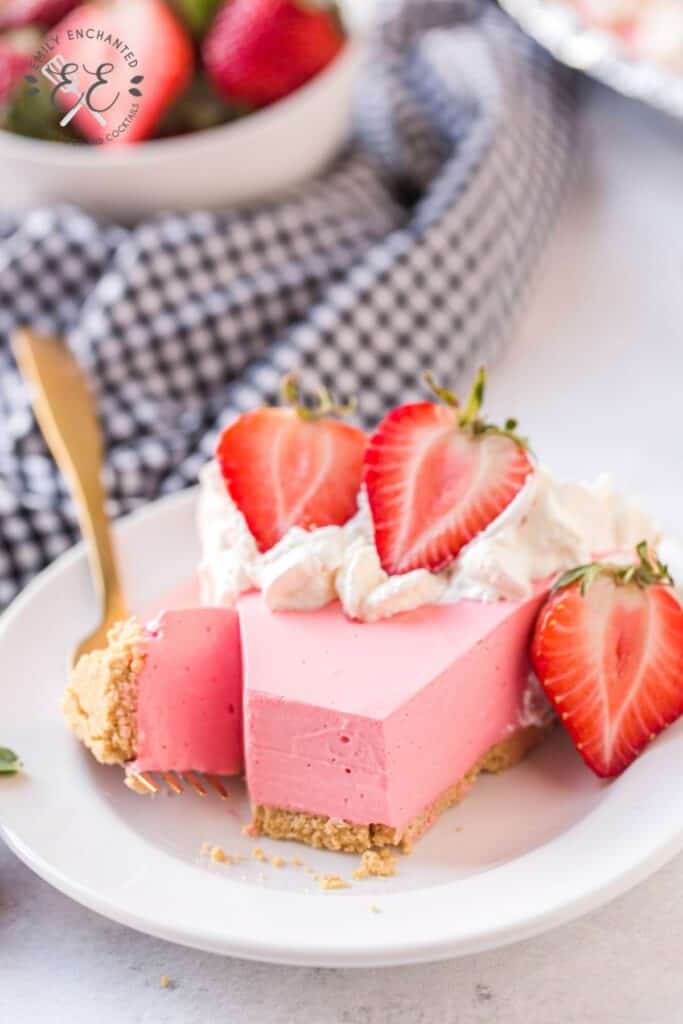 Can I Make Jello Pie Ahead of Time?
This pie is the perfect addition to any party or get together and can be prepared one day before you need it. For storing, it's best to store your pie in a box or tupperware so that nothing is touching the top of the pie. I also recommend saving any decorating or garnishing for the day of.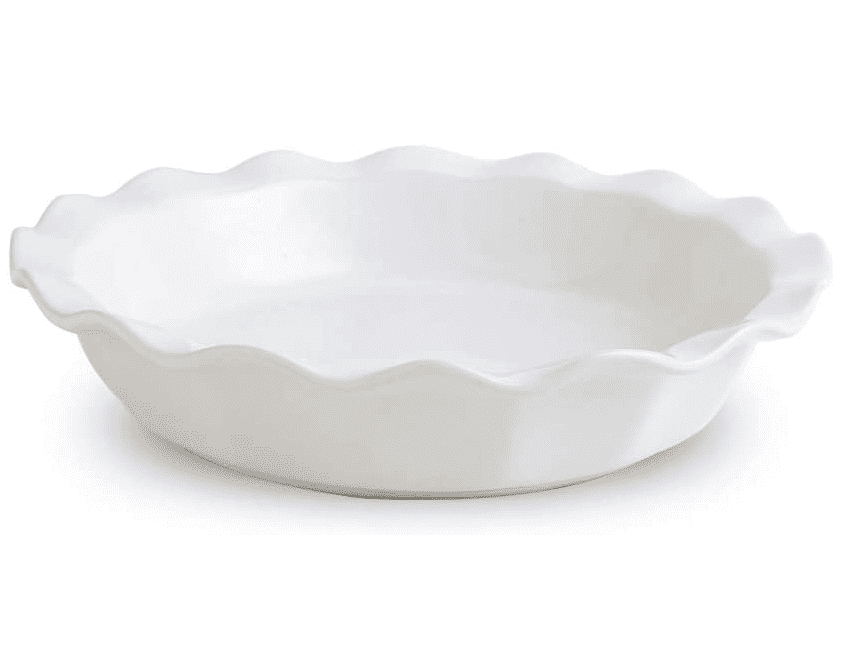 A ceramic pie plate is a beautiful way to serve dessert.