Gingerbread Dip is a delicious cream cheese dessert dip with a creamy texture and warm spices. Topped with fun sprinkles, this dip is irresistible!
Cream cheese and Cool Whip are beaten with sugar to create a cheesecake-like texture, but no baking is required! Simply mix, chill and serve.
Gingerbread Dip Ingredients
To make this gingerbread cheesecake dip, you will need the following ingredients (go to the recipe below for exact quantities and instructions):
Cream cheese
Brown sugar
Confectioners sugar
Molasses
Ground ginger
Cinnamon
Nutmeg
Whipped topping
Colored sprinkles
How to Make Gingerbread Cream Cheese Dip
In a large bowl, beat the cream cheese, brown sugar, confectioners sugar, molasses, ginger, cinnamon, and nutmeg with an electric mixer until smooth.
Gently fold in the whipped topping and mix until well incorporated. Chill in the refrigerator until ready to serve.
When you're ready to serve the dip, remove it from the refrigerator, top it with colored sprinkles, and serve with your favorite cookies.
Serving Tips
Great for serving at parties or with cookies and milk for Santa, this dip is best served chilled. If it is too thick, let it sit for up to 30 minutes before serving.
ginger snaps
gingerbread man cookies
pretzels
vanilla wafers
graham crackers
apples or bananas
or your favorite sweet cracker.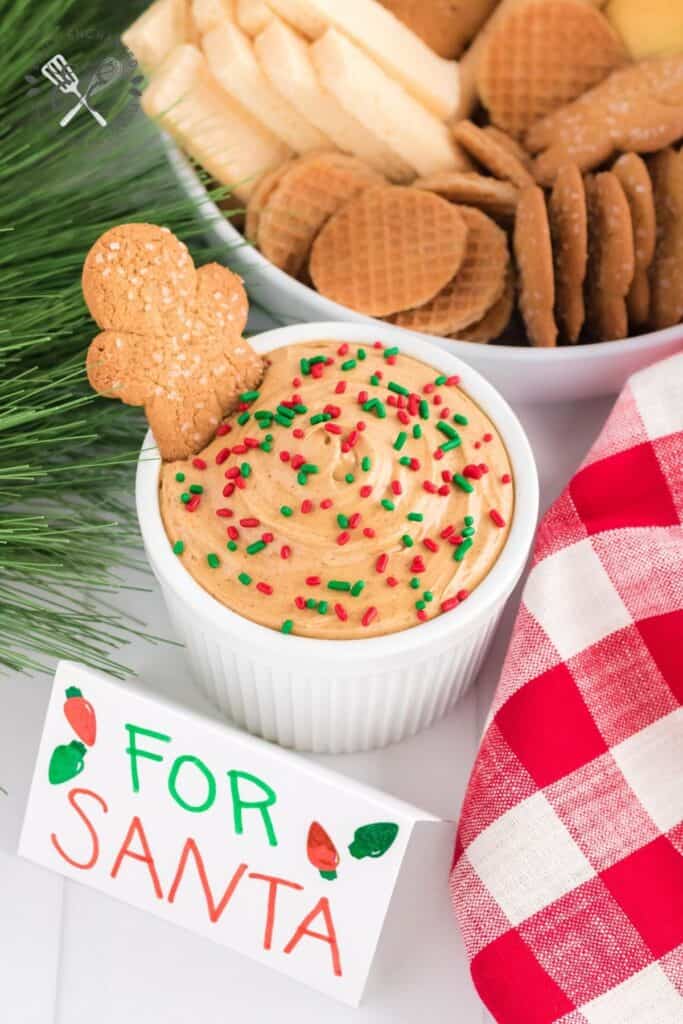 More Amazing Dessert Dips