These mini Gingerbread Cheesecake Bites are easy to make with a gingersnap cookie crust and adorned with a cute gingerbread man cookie on top.
Gingerbread is a long-standing Christmas tradition. You can make gingerbread men cookies, gingerbread houses, or even gingerbread martinis.
I love making bite sized goodies because they are so easy to pop in your mouth.
This post contains affiliate links.
Gingerbread Cheesecake Ingredients
To make this Christmas cheesecake recipe, you will need the following ingredients (see the recipe card below for exact amounts):
cream cheese
sugar
eggs
lemon juice
vanilla extract
spices: ground ginger, ground cinnamon, ground nutmeg and ground cloves
gingersnap cookies
sour cream
powdered sugar
mini gingerbread men cookies
Tools Needed to Make This Recipe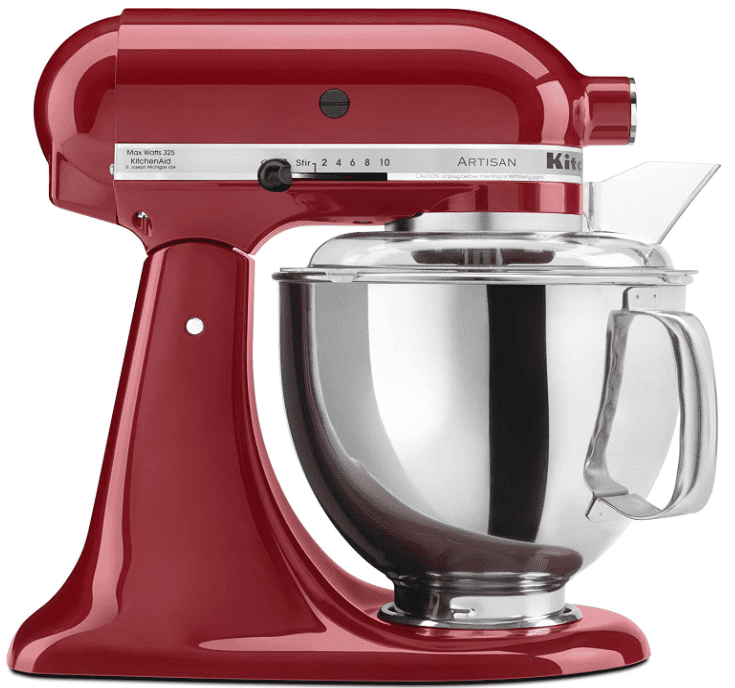 My KitchenAid Mixer is the main character of my kitchen. I use it for everything!
How to Make Gingerbread Cheesecake Bites
Preheat oven to 375F.
Line muffin tins with parchment baking cups. (You can use other baking cups, but parchment will keep the cheesecake from sticking once done baking.) Place a gingersnap cookie in the bottom of each one. Set aside.
In a large bowl, beat together the cream cheese, sugar, eggs, lemon juice and vanilla extract until well blended. Add the ginger, cinnamon, nutmeg and cloves and mix well.
Fill the muffin tins about 2/3 full with the cream cheese mixture.
Bake for 20 minutes. Remove from oven and cool completely before refrigerating for 2 hours.
In a medium bowl whisk together the sour cream, powdered sugar and vanilla extract to make the icing.
Remove the paper liners from the cheesecakes.
Using an icing spatula or a knife, spread the icing over the top of the cheesecakes and decorate with the mini gingerbread men.
Tips for Cheesecake Bites
Both Walmart's Great Value brand gingersnap cookies and President's Choice brand gingersnap cookies fit perfectly in the bottom of a standard size muffin tin.
Keep the Gingerbread Cheesecakes in the fridge and serve chilled.
Find more delicious Christmas recipes here.