These Garlic Parmesan Noodles are so easy to make and contain all the ingredients you want in basic noodles. These buttery noodles will be loved by the whole family!
Noodles are tossed in a skillet with butter, garlic and Parmesan cheese for a simple and delicious dinner or side dish. Serve with air fryer chicken for a complete meal.
There is only one constant in life, and that is buttered noodles. Buttered noodles will NEVER let you down. Best of all, your family will LOVE this recipe. It will satisfy even the pickiest of eaters.
This post contains affiliate links.
Buttered Noodles Ingredients
Everything you need for this easy pasta recipe is probably already in your pantry. To make this buttered pasta side dish, you will need the following ingredients (see the recipe card below for exact amounts):
Noodles of choice: Fettuccine, Linguine, or Spaghetti are all great options. You can also use egg noodles, macaroni, rotini, penne, or ziti noodles. Try making your own pasta without a machine.
Unsalted Butter
Garlic
Dried parsley: or you can substitute Italian seasoning (my favorite)
Parmesan cheese: grated or shredded (I love using shredded Parmesan because it melts nicely when you stir it in with the noodles in the hot skillet.)
Salt and Pepper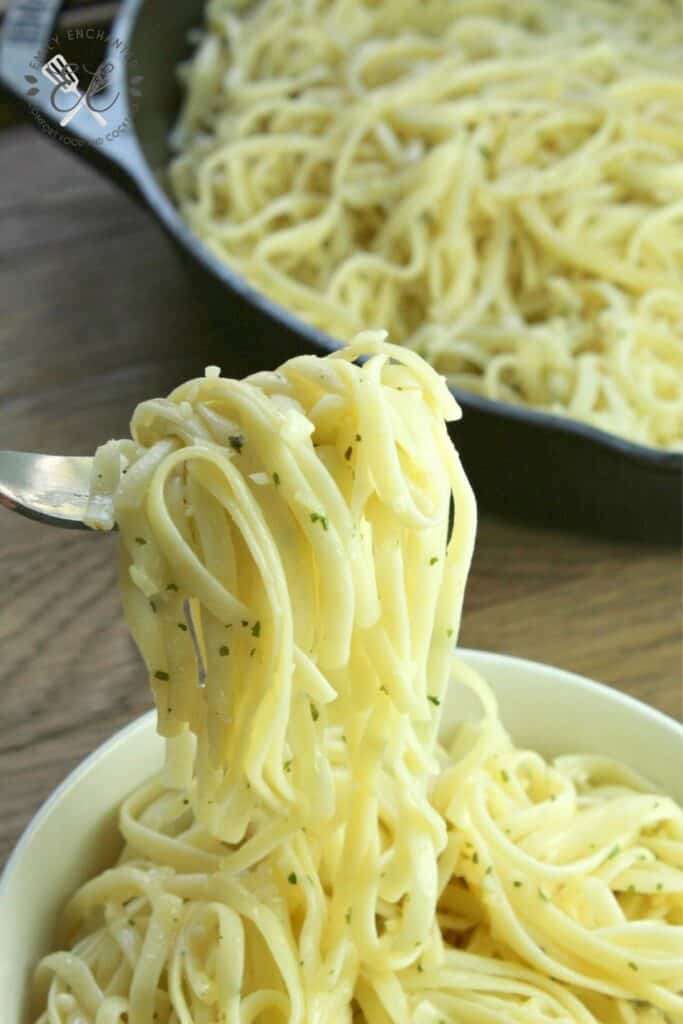 How to Make Pasta with Garlic and Parmesan
Butter noodles are so easy. Just follow these 3 simple steps.
Cook pasta according to box directions. Drain and set aside.
Add herbs to butter. In a large pan or skillet, melt butter over medium heat. Add garlic and dried parsley and whisk to combine. Turn off heat.
Toss pasta. Add pasta to pan or skillet and toss to coat. Add Parmesan, 1/2 cup at a time, and toss to coat.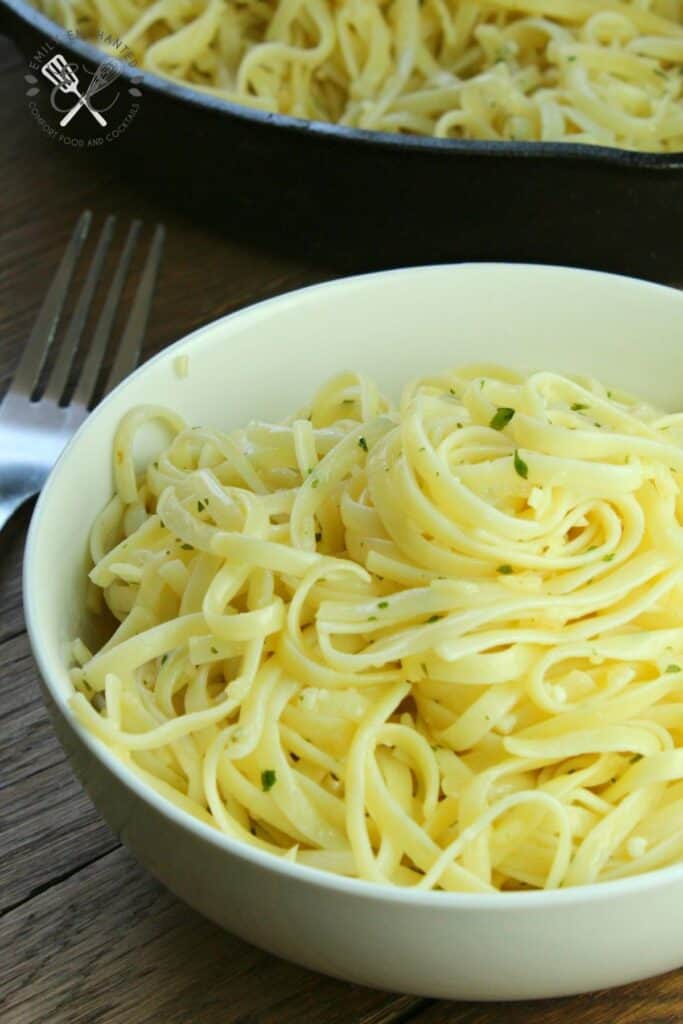 FAQs
Do I Need to Rinse the Noodles?
Many people have learned to rinse their cooked noodles under water. Rinsing your noodles gets rid of the starchy film that helps the sauce stick to the noodle. Rinsing your pasta is fine for stir fry and when making cold pasta salad. Do not rinse the noodles in this recipe.
Can I Make This Ahead of Time?
I love to make this dish the day before I want to eat it. I don't know what it is about leftover pasta, but it is so much better the second day! Add more butter and Parmesan and heat up in the microwave.
What Can I Do if My Pasta Seems Dry?
If the parmesan cheese soaks up all the butter and your noodles are sticking together, drizzle a little olive oil on top.
Storage Instructions
Leftover pasta can be stored in the refrigerator for up to 3-5 days.
More Delicious Pasta Recipes