This Black Bean and Corn Salsa recipe is perfect for summer barbecues or Mexican dinner night! It is full of flavor and so colorful.
This salsa is so versatile and goes with so many dishes. You can use it for a chips and salsa appetizer, or add it to your main meal.
Black beans, corn, onion, and bell pepper are mixed in a delicious dressing of olive oil, lime juice, seasoning and cilantro. Cilantro is one of my favorite herbs. It is so refreshing!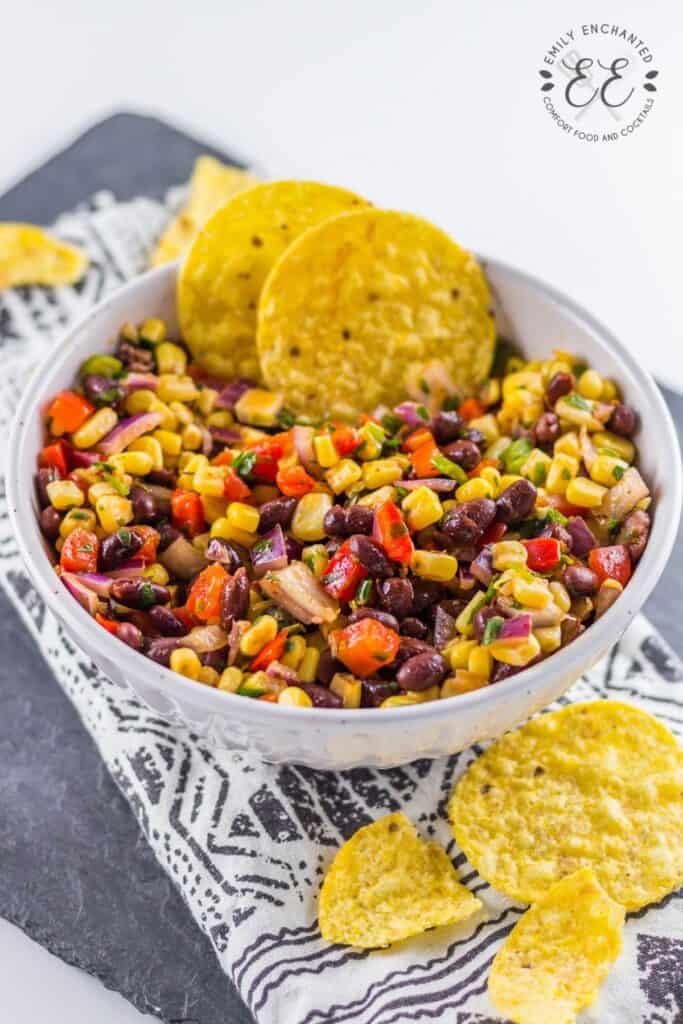 Black Bean and Corn Salsa Ingredients
To make this easy salsa recipe, you will need the following ingredients (scroll down to the recipe below for precise amounts):
Canned Black Beans
Canned Corn
Red Onion
Red Bell Pepper
Scallions
Cilantro
Extra Virgin Olive Oil
Limes: Out of limes? Use lemon juice instead.
Seasonings: Dried Oregano, Smoked Paprika (or cumin), Salt and Pepper
How to Make Salsa
Black Bean and Corn Salsa is simple to make. Be sure to chop the veggies pretty small.
Prepare the veggies. Place black beans, corn, red onion, red bell pepper, scallions and cilantro in a large bowl. Mix thoroughly, set aside.
Make sauce. Add extra virgin olive oil, lime juice, dried oregano, smoked paprika and salt and pepper to a medium bowl. Mix well until all ingredients are well incorporated. You can add more olive oil as needed. I don't like to add too much because the leftovers get "soupy" when sitting for a while.
Toss the ingredients. Pour the liquid mixture over the salsa and mix thoroughly so the salsa is evenly coated. If desired, add additional salt and pepper, to taste.
Chill. Cover and refrigerate for at least one hour before serving. If you added to much of the liquid mixture, you can drain it through a colander. I prefer just enough liquid to make the salsa wet, but not dripping.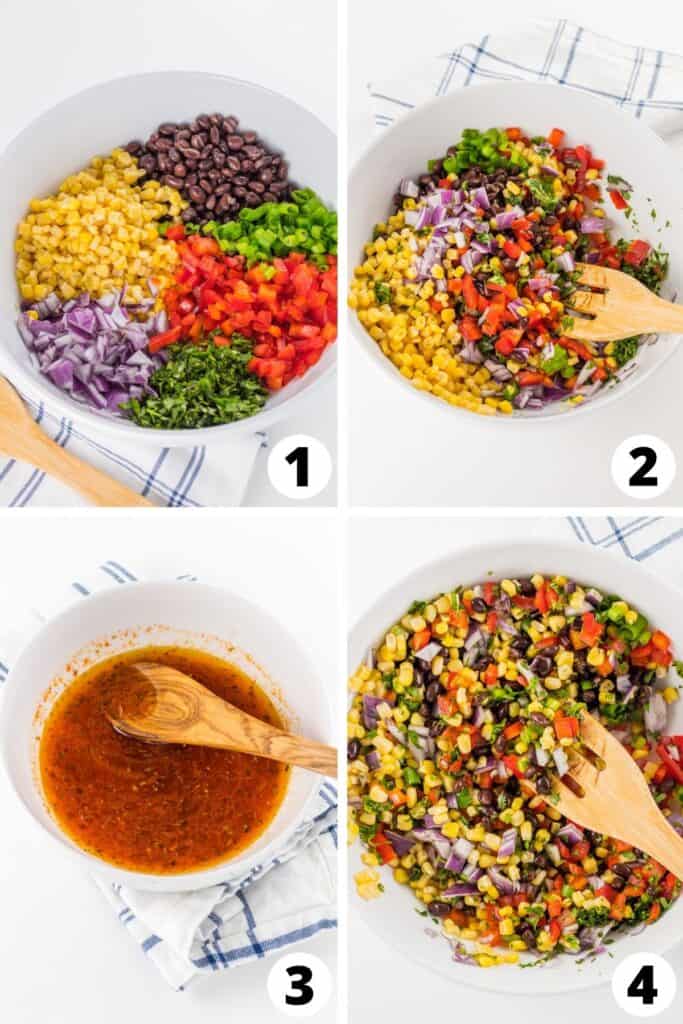 What to Serve with Salsa
This salsa is so good and it can be served with almost anything! Here are my favorite ways to eat black bean and corn salsa:
With tortilla chips as a dip. Any chips will work, but I love Scoops or lime chips.
As a topping on Tex-Mex Burgers
Over Steak Tacos
In a Burrito
As a compliment to seasoned, grilled Chicken Breast
or eat it by itself!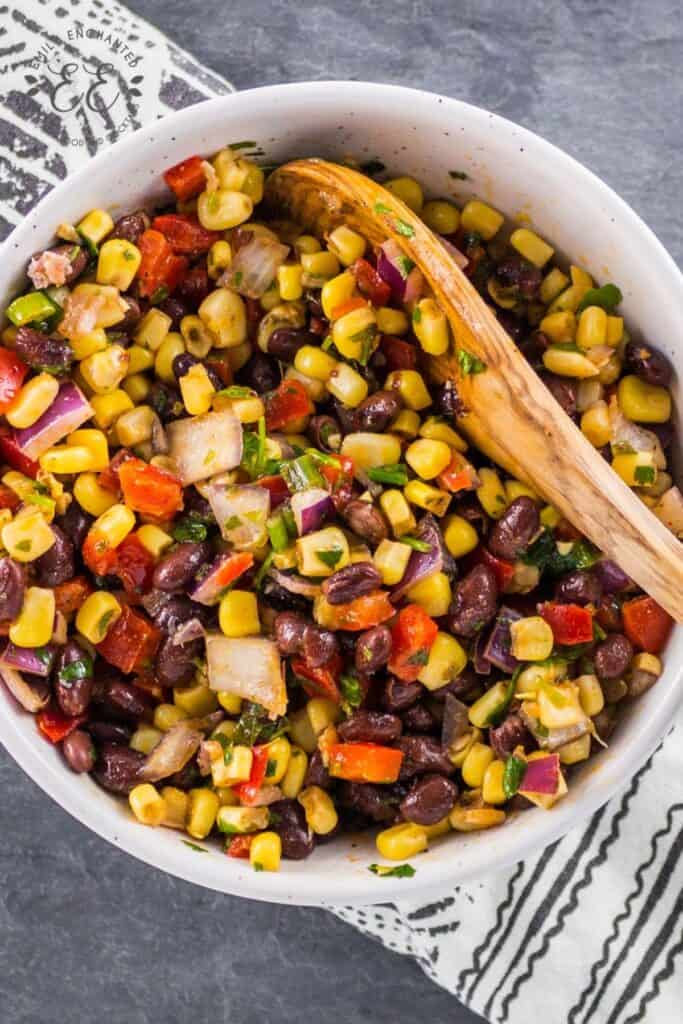 How Much Does This Recipe Make?
This chunky salsa recipe makes 2 1/2 cups of salsa, about 10 servings. Feel free to double it for a crowd.
Storage Instructions
If you have leftovers, you can keep in the fridge in an air-tight container.